I wonder what your low quality pics look like
Terrible, you should see my camera roll

Half of it is Tiktoks and memes though, quarter is comp sci and physics notes, and the last quarter is screenshots and my friends taking pictures when I leave my phone unattended
I don't tell you guys everything

They came with the cars from OOS dealers which require front plates. They now have sport and music plates, Penn State plate for my dad, and an avenue beat Spotify QR link for my current favorite song F2020.
This is one slippery off ramp with all this baby oil.
Insurance chasers, this exit here please.
That is a sharp S2K @chrishs2000. Definitely wouldn't dismiss picking one up myself if the right one came along. Enjoy it!
Nice buy heres one that just sold almost identical. I have had three the best car for the money.
Nice ride I've had 3 Best car for the money
M5 competition package; 12% off; base MF. Live in TX but bought it from Greg Poland at Pacific BMW in Los Angeles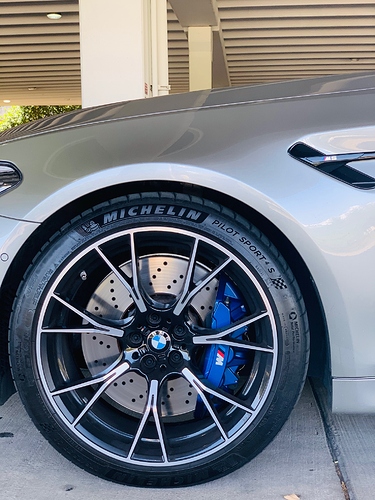 2020 Tesla 3 Performance
Well you know the numbers but thought I would share my new baby.
The acceleration is just ridiculous and worth price of admission.
Do miss trying to "hack" but my wife's SUV is due up soon … let the fun begin.
I'm surprised Tesla hasn't released a 2-door version and called it the Model 4.
That is one good looking Tesla. Thank god you don't have those hideous entry-level wheels.
And carbon fiber dash trim. Clearly the aftermarket at work, @lukeb321 has good taste.
If they are the ones available on Amazon they are quite reasonable as well.
Thanks for the kind words. It's a freakin blast to drive.
All work done at https://www.signaturecustomwraps.com/
Chrome delete on everything.
Wrapped mirror caps
Wrapped dash and console.
Red leather seat covers.
20% tints
Before and After:

NOT a lease-but picked up my Tesla Model 3 today…
2017 SRT Jeep
2018 RAM 3500 dually tow pig
2019 M5 Comp (Just got rid of it and searching for its replacement)
2020 Range Rover HSE P-525