Hi,
After much haggling, here's the latest offer I received on a 2018 Audi A4 with Nav/Heated Seats/Black Optic Package. No broker would go less than $499…thoughts? Does the money upfront (I only wanted 1st month /DMV / Bank fee) make sense? Apologies I'm new here and couldn't understand how to plug this into the Lease calculator.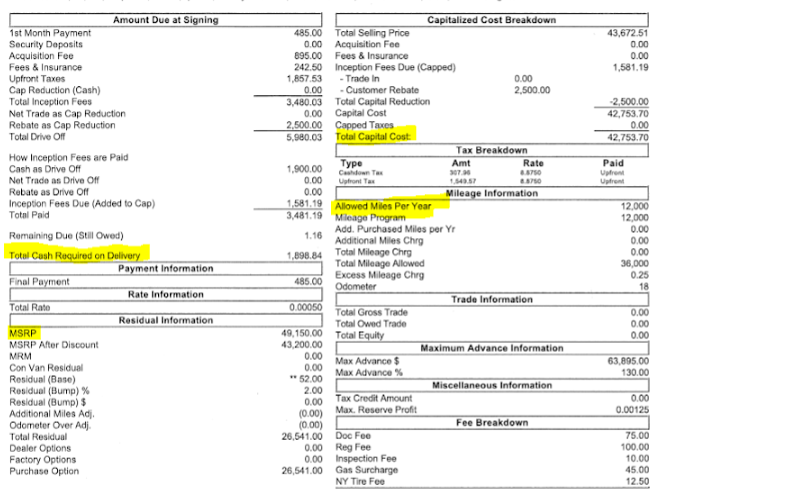 MSRP: $49,150.00
Selling Price: $43,672.51
Lease Structure: 36 mnts / 12k miles
Monthly: $485.00 w/taxes rolled in
Upfront: $1,898.84
Location: NY
Any feedback on this deal would be welcome and appreciated. Thank you.
QuackPoem