I'm excited for the new golf livery from McLaren for Monaco!!!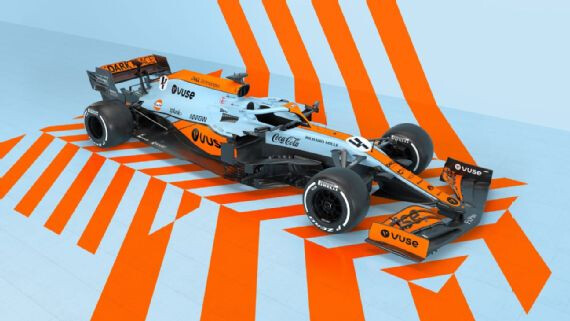 The FIA needs to step in and mandate that McLaren run that livery until told otherwise.
Absolutely gorgeous!
Interesting idea here about special liveries: https://youtu.be/GEadL2ERhC4
I feel like Monaco could just be made into a heritage weekend all together, I mean that's the only good reason we go racing there right? Definitely not for the on-track action
Also Who at McLaren decided the most aesthetic F1 hoodie made in the last decade needs to be over 120 bucks after shipping and tax.
Ahhhh Monaco… where no one can overtake
You didn't hear this from me… but if I were an individual without a way to watch formula 1; I would Google a certain two words egrus strops backwards… a fine club for all sports viewing enjoyment
.
Ps works for other professional activities even live.
That being said I'm extremely excited. I was looking at tickets for the F1 vip package and they were pretty cheap haha. Texas was like $10,000

Abu Dhabi Grand Prix here I come
.
Please, anything but 2 Mercedes on podium.
Wish granted, Mazespin wins Monaco after some dastardly trick's.
Kimi is third (again), and Stroll is second.

More like Mazespin takes out one of the Mercs on lap 1.
I'd be happy with Kimi on podium!
Favorite time of the year. F1 Monaco is on the bucket list for sure, so is Abu Dhabi and Singapore.
I think it will take a few laps before Mazespin gets lapped and thus is close enough to the Mercs to take one out.
I was in Abu Dhabi shortly after the 2019 F1 race. It was a nice place to visit.
Loved it there. I've been to the UAE numerous times. Always a great place. Weather is just perfect from Nov-Mar. Would be there permanently half the year if I could lol.
Yeah, there would have to be an accident at the front first for Mazepin to run into someone. Don't see that happening at Monaco, though. Maybe on a wider track.
Am I the only person on earth who enjoyed that race? Everyone's been bashing it so much, the storylines and the result were enough for me to call it decent.
I'm pissed that leclerc didn't start. God damn travesty he got that unlucky.
Heartbreak for him. Left rear driveshaft, thought they would've checked that over but I guess not. F for anyone with Leclerc, Bottas, or Danny Ric in their fantasy teams.