Hey everyone! Most of you know me as BMW_Dave but my real name is Dave Townsend and I'm an Internet Client Advisor at BMW of Murrieta. I've been at this dealership since 2012 and am blessed to call the Hendrick Automotive Group my family. There are no better dealership owners out there than Mr. Rick Hendrick and our local on-site principal Boris Said. These guys are the real deal and extremely down to earth!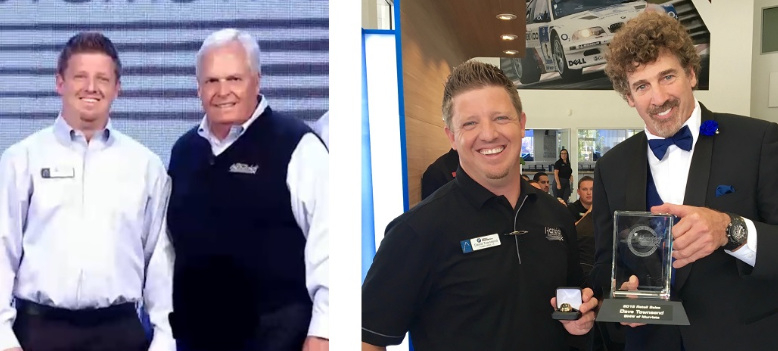 If you'd like to hear a truly inspiring story just watch this video about Mr. Hendrick and what he has accomplished while being faced with unbelievable trials in his life that would've crushed most people!
BMW of Murrieta is the only dealership in history to win BMW North America's coveted Center of Excellence Award in it's first year of business and we have done it every year for 9 years in a row! We were also the only BMW dealership in CA to be named 2020 Dealer of the Year by DealerRater which is based completely on customer satisfaction. We currently have over 1,000 Customer Reviews and I've been blessed to receive over 300 from my own clients which is more than many dealerships have for their entire staff!
I know I should probably "sell myself" more here but I believe my reviews speak for themselves. What forum members don't know about me is that I'm a million times more blessed in my personal life than I am at work. I have a beautiful loving wife of 17 years (but we've been together for almost 26) and we are beyond lucky to have two daughters, a son and a grandson! This is my true motivation to work as hard as I can for my clients and do everything in my power to make every deal. And if you've had any experience with me, whether it was just a quick email quote or you've leased multiple vehicles already, you know that I treat my clients as family as well.
If you have leased a car from me or simply want to post something here about how I may or may not have helped you, please do since that is what this thread is about. If you have questions or would like a quote, please do NOT post here but email me directly instead.
Thank you to all the people that reached out to me to ask for for help and especially those that have allowed me to add them to my growing list of lifelong clients. And thank you to the moderators here at leasehackr for giving the space to share knowledge and reach prospective customers directly.
Dave Townsend
Internet Client Advisor
BMW of Murrieta
41435 Auto Mall Pkwy
Murrieta, CA 92562
dave.townsend@bmwofmurrieta.com