Thinking about jumping on this for a second car since wife and I just sold our '17 Passat R Line commuter.
What do you all think?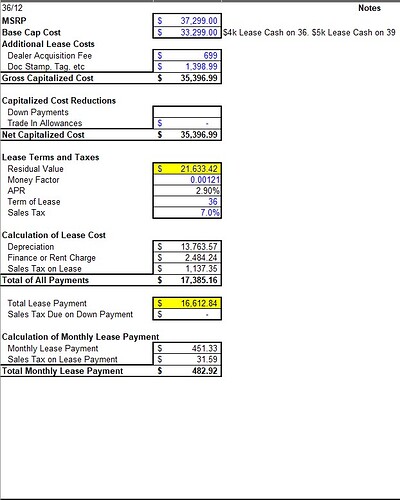 EDIT:
I realized I was taking out the $4k lease cash from the MSRP without taxing it, so the calculation was off by about $20 per month. I figured out how to use the lease hackr calculator properly so I created two assumptions as I get ready to reach out to dealers on sealing a deal. Hoping to get at least $2k off MSRP on top of using the $4k lease cash.
MSRP + $4k Taxed Incentive
$2k Off MSRP + $4k Taxed Incentive