Nice seats and it's got Audi's panel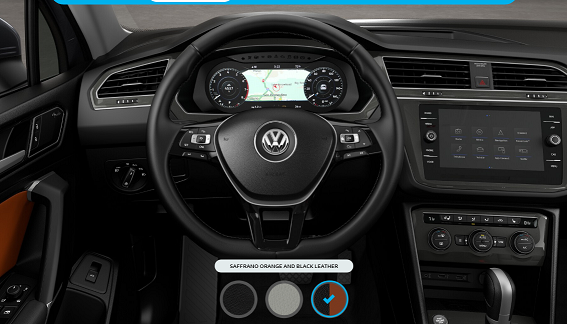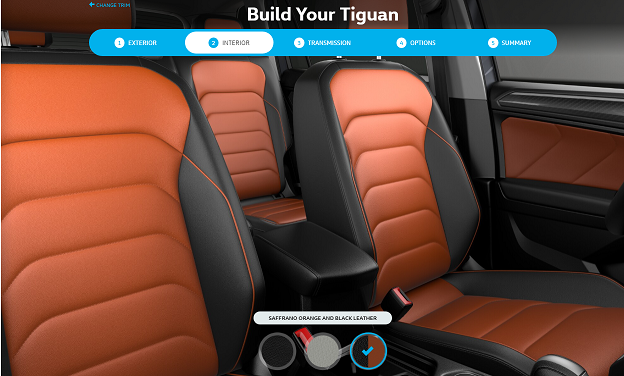 Fully loaded is about $3K more than Forester Touring.
except it doesn't. The new cx-5 has lane departure warning, lane keep assist, cross-traffic alert, blind spot monitoring, dynamic cruise control with autonomous breaking (stop and go), smart city brake support, Heads up display. I know because I own one.
Name an advanced safety feature that the vw has that the mazda doesn't?
They support Android Auto and Apple Car Play, so that should clear things up with Google Maps.
360 degree around the car camera
Turning headlights
Forward Pedestrian Auto Braking (not just warning)
Reverse Auto Braking (not just warning)
Front Sonar for parking
Android Auto
The only other item that was on our checklist was a panoramic sun roof, but that wouldn't have been a deal breaker for us.
And the screen in the dash is rendered useless the second you plug in your phone and launch Android Auto or Apple Car play. I have driven the S3 with the screen and it is nice but given you don't have the maps there because you are using Google maps on the phone it is no better than any of the others.
@BostonShopper Show me a BMW that supports Android auto. The Merc and Audi don't have touchscreen support for it yet!
And the Kia has all those safety features and is a better car than the Tiguan.
I'm with you on that, I was just comparing it against other cars in it's class and that stood out as a feature that would be helpful for my wife and I. Right now we have cell phone holders in ours cars to use our phones with Google Maps and thought it would be nicer if it was integrated.
I haven't actually tried it out yet though as dealerships are just getting the 2018 Tiguans this week. It would be a shame if it wasn't a touch screen when it's plugged in. And are you positive that you have to plug it in with the latest generation of Android Auto? that seems like a huge step backwards from all the wifi apps these days.
The comparable Kia that I saw was the Santa Fe Sport Ultimate which is a few thousand more than the new Tiguan.
(Edit: a few thousand more once you add all of the packages that give it those features).
yeah i did. Doesnt look the same. The highest trim looks close but not quite the same. Pic I posted looks more like a mb gla sort of deal, the tigaun 2018 on the site is more like a rogue / regular suv.
Dunno, looks fine to me. Will be a bit different from Euro though
Thanks Santa Fe Sport is a Hyundai, not a Kia.
Sorry, too many cars in my comparison spreadsheet. The comparable Kia was the 2017 Sorento SXL which didn't have:
Windshield Wiper Deicer
Forward Pedestrian warning / auto braking
Lane Keep Assist (auto corrects steering)
Reverse auto breaking
Front Sonar
The only other car that comes close to the features in the model class is the Forester XT Touring. It has different features than the Sante Fe Sport but costs a lot less. The things that it's missing (compared to the 2018 Tiguan) are:
360 camera
Forward pedestrian braking (but it does have forward braking)
Front sonar
Android Auto
Yes, the current cars need a USB connection for android auto and car play. There are cars due that can do it wirelessly. But given how much battery it uses you would probably want it plugged in anyway.
The screen on your tiguan, Kia or Hyundai would then work with the touch screen and it is great. Some of the German brands don't support touch and it is very cumbersome.
I'm going to test drive it later this week or early next week. I'll make sure to see what the 2018 Tiguan supports and will report back.
The Sorento is a much bigger car and the SXL does have auto breaking and pedestrian warning. I thought it had the others too except the front parking sensors. My Acadia Denali, which is a good comparison to the Sorento, has all those features.
You should be looking at a Kia Sportage for a 5 seater comparison.
the cx-5 has auto breaking for pedestrians (smart city break), adaptive LED headlights, and front and rear parking sensors.
A panoramic sunroof and android auto are hardly safety features.
the cx-5 has a rally important feature. It doesn't look like crap.
Thanks I'll look into it.
Maybe I'm not seeing it, but this doesn't seem to list pedestrians, http://www.mazda.com/en/innovation/technology/safety/precrash_safety/sbs/
I believe you, I just didn't see it listed on their official specs page, https://www.mazdausa.com/vehicles/cx-5/specs
Lol are you serious?
I test drove the Tiguan SEL Premium today and brought my phone's USB cable to test out the Android Auto. I'm happy to say that the touch screen allowed me to control my Android apps including selecting the address and activating the Google Voice for control. It's a bit unfortunate that you have to plug it in over it being wireless, but I think it's fine in the grand scheme of things.
The biggest downside is that the Residual is only 59% for 10k/36 and the MF is 0.0019. I decided that I'm going to wait a few more months to see how things change with that.
Trust me, the battery drains so fast without being plugged in you would want to plug it in straight away anyway.
I just recently test drove this car and seems like the replacement for my c-class lease that is up soon. I haven't seen anyone talking about this are VWubs still very bad lease option.
I'm also looking at the Tiguan or Atlas this will be my second lease first time around I just wanted to get into a car. Hope I get some insight here to get a better deal on my next lease. Android Auto, sunroof, decent audio and some safety features are on my must have list.
I am ideally looking for same thing in Tiguan - Android Auto and Pano sunroof. I really want an 2018 SE, but more realistically am waiting for an awesome deal on a 2017 Wolfsburg or SEL once they decide they want to blow them out.
At the moment I think the $1000 lease cash on the 2017 S and the new Limited is the only incentives, but they had $3800 lease cash on Wolfsburg models a few months ago. Holding out hope they do something like that, or an official sign and drive deal on the 2017 models before the end of the year.