I received this email from infiniti of Chicago and here is what they're offering me. Am i misinterpreting something? I'm genuinely getting angry considering i'm wasting my time going back and forth with this rep when the add clearly says what it says.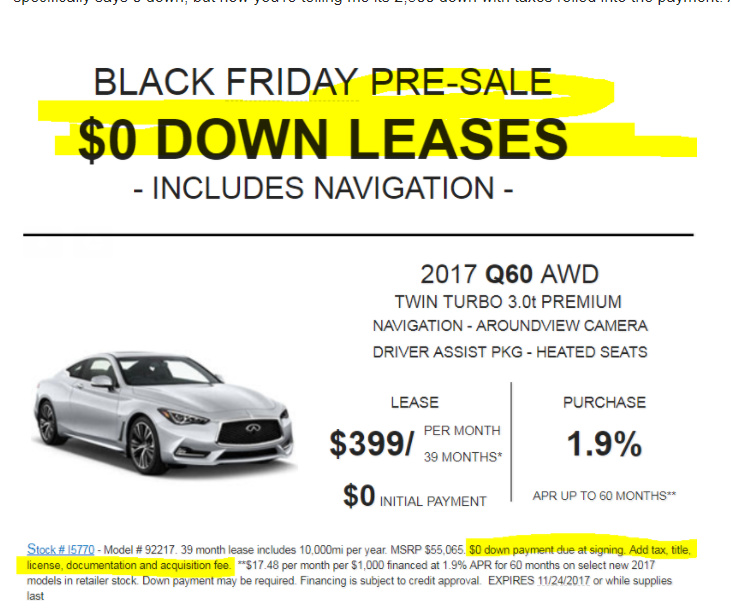 His response :" If you have 4 remaining payment of $290 we have a balance of $1,160. Originally we were assuming 6 payments, which was $1,740 - $1,160 = $580 difference ÷ 39mo = $14.87mo. This difference, and the slight decrease in tax and rate would reduce your payment to $496.49mo with the same $2,500 down. "
Heres exactly what i expected: 399 + 29.74(previous lease rolled in) + 43(15k miles instead of 10k) = $471. He initially quoted me at 520 until i called him out.
My math is clearly correct, so my question is, since they have it advertised, what can i do about actually locking in the deal?