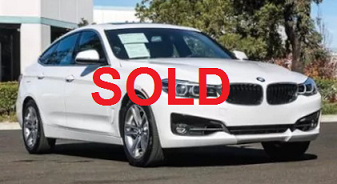 Sorry for the blurry photo. You can see more here
My quote at the bottom is totally possible and is based on someone that qualifies for loyalty and college grad and does a 24/10k lease and lives in a 7.75% tax rate area. If you don't qualify for all you can still use the LH Calculator and the appropriate residual value below to figure out what your payment would be.
Here is a full list of the build sheet on this car
$49,895 MSRP
$42,500 Selling price (before incentives)
Available Rebates/Credits
$3,000 Lease Credit - everyone gets this!
$1,000 College Grad Rebate - click here for eligibility criteria
$750 BMW Loyalty - own or lease in the last 12 months, must have proof
Residual adjustments for current miles of 4,483
Please use the LH Calculator with these figures and your desired term/miles to cut down on the back and forth emails.
24/10k lease = 65% RV
24/12k lease = 64% RV
24/15k lease = 62% RV
36/10k lease = 59% RV
36/12k lease = 58% RV
36/15k lease = 56% RV
Ideal Scenario (client qualifies for all three rebates and resides in a 7.75% tax rate area)
36 months
10k miles
$29,440.20 residual
.00152 MF (OAC)
$3,000 lease credit
$1,000 college grad credit
$750 loyalty credit
$333 plus tax with $0 Down and Only $1,840 drive off
Drive-off breakdown
$925 acquisition fee
$30 license fee (may vary slightly)
$80 doc fee
$446 upfront tax
$359 first payment (with tax @ 7.75%)
Please email me directly if you're interested and I will try to update this as soon as it is no longer available.
Dave Townsend
Internet Client Advisor
BMW of Murrieta - A Hendrick Automotive Group Dealership
dave.townsend@bmwofmurrieta.com