Discovery Sport HSE.
MSRP: 48,864
Selling Price: 47,000
MF:.00137
Residual: 57%
NYC
what more can i do?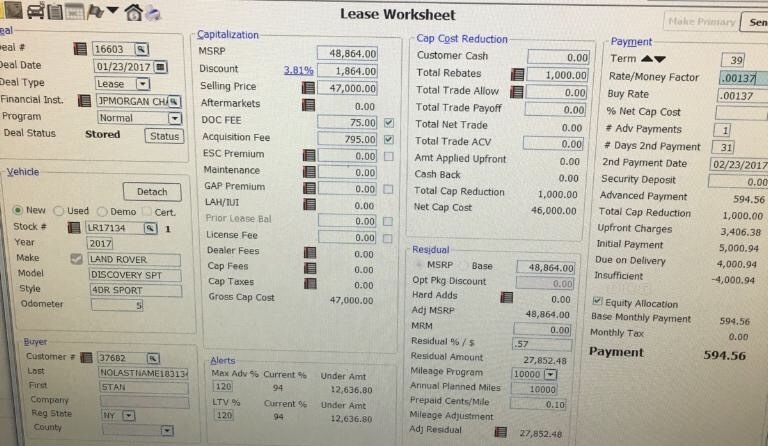 The only ways to bring the lease cost down are:
Bring the selling price down.
Make sure you're getting the Buyrate MF
Bring the MF down using MSDs
is it true that NY doesnt do MSD?
NY Dealerships cannot accept MSDs. As a resident you are free to do MSD in another state AFAIK.
also what do you mean by buy rate? is there another type of rate?
It's the best rate with no dealer markup. Lower credit scores and rates with dealer markup will have higher MF.