Anticipating my return for June 2021, and watching way too many CNBC small business shows…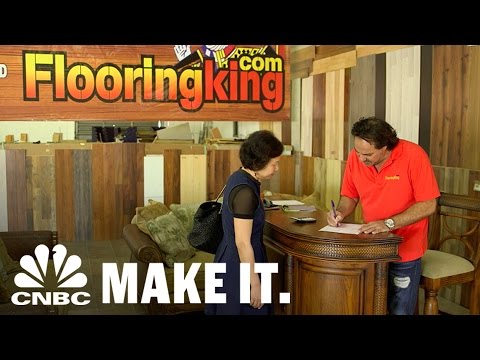 Please see the latest version of my "Safe Shopping with Andy" Policy below, which discusses how I am working to protect the integrity of your transaction!
"Safe Shopping with Andy" Policy
The only payment I ever collect from you is a $249 broker fee.

Payments are processed with the utmost security & Payment Card Industry
(PCI) best practices, completely shielding me from being able to further
charge your card or see your card information. You are protected by your
credit card of choice: No PayPal, No Venmo. Major Credit Cards Only.

When you engage with me, you Sign & Pay directly with a mutually trusted
third-party PCI-compliant e-signature and payment processor experience,
which *authorizes* but does not charge your card for services rendered.

I leverage fail-open refunds. Meaning: I have 7 days to service your
deal before the bank expires the authorization. If I fail to service your
deal within 7 days of collecting the authorization, I will unfortunately
have to decline making the vehicle available to you, and recommend that you
take your business to one of many competitors. I'd rather send you somewhere
else than give you a terrible experience – and more than 7 days seems to be
the threshold most customers are looking for!

Once your card authorization is received, your deal details are securely
routed to the dealership which attests that the deal is feasible, and
also attests electronically and verifiably that your credit has been
approved for the deal.

Andy reviews your signed contract, and now also the dealer's e-signed
Commitment, and then returns the Countersigned paperwork to you. Once Andy
Countersigns your paperwork, the $249 broker fee Authorization is Charged
to your Major Credit Card.

By the time you receive your Countersigned paperwork, you will have already
communicated with the dealership regarding your credit score over the phone,
and had the opportunity to ask your licensed salesperson any questions over
the phone, before picking up or taking delivery of your new car from a
licensed Hyundai dealership.

You can compare your Countersigned paperwork, which will also have already
been electronically confirmed to have been received and approved by the
dealership, to any paperwork that you sign in-person at the dealership,
where you complete your pick-up and acknowledge receipt of your new vehicle.

As market prices change or pricing mistakes are discovered, I routinely make
updates to my pricing sheets to ensure pricing is as accurate as possible
for future viewers. Unfortunately, I cannot fully guarantee the accuracy of
my advertised prices. However, this policy ensures that customers have the
strongest degree of accountability I can assure, and that your individual
deal is protected by this policy, before doing business with a car
dealership.

No Credit Score Discrimination. If you pay my $249 broker fee, but do
not take the car, because your credit does not qualify for the payment at
the tier you expected, my broker fee is fully refunded to you, by this
policy. I do not have access to your credit score. I only have access to the
following stateful information about your credit
score/application/history/report: [1,2,3,4,5,6,7,Pending,Denied], as well as
a record of whether or not you took the car.
Looking forward to working with you on your next lease deal soon, with your full peace of mind!