Those must all be buys. Their lease programs have been horrible.
You're probably mostly right; however, well heeled <> makes financially savvy choices
Wagons have always been popular among old-money folk. Marin County probably has the highest concentration of E-Class wagons I've seen, whereas new money goes for flashy stuff like a G wagon.
According to Mercedes, E-Class wagon owners have the highest household incomes of any Mercedes model.
No matter the brand, I just think wagons are classy.
In my dream world I'd have an Audi RS6 Avant (but I would have agonized for weeks over this or the BMW ALPINA B5 Bi-Turbo Touring) Husband would have a C63 S AMG Estate and imaginary kids would have a Golf Alltrack and an MX5 respectively.
Maybe a classic M5 touring for that BMW itch and an old 911 Targa kept at the Palm Springs weekend house, just in case.
*wakes up in the shower and realizes it's all a dream
Bif and Veronica and many others I know at the club drive Buick wagons. They look very sophisticated.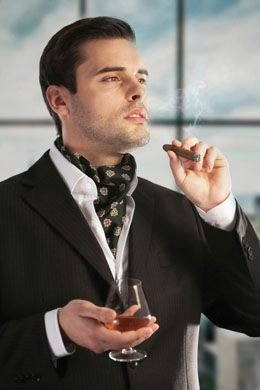 As a wagon nerd, I just added this to my list of wagons to check out but then saw how terrible it leases. I'm curious how the driver side Depends changer works in this model (I'd had to buy some to test it out).
I just saw one of these in my neighborhood yesterday. My first thought was I don't feel old enough to drive one. Does anyone else think the rear resembles the Passat wagon?
Lucky you!

I'm such a mild-mannered driver that I'd be totally fine a 3-series or C-Class wagon. And of course they won't offer either one here.
I might even be okay w/ a Levorg (also never coming here).
My dream wagon would be an E-Class w/ an inline-6 (the 450 will be fine, don't need a 53) and open-pore wood and stitching on the dash (I don't need the rest of the Designo stuff). And no RFT!
You don't have to drive on the RFT tires, just take them off and put them back on a couple thousand miles before turn in.
WHAAAAAT! OMG
*opens savings account
*signs up for uber
*signs up for Lyft
*searches for 2nd job
*searches for 3rd job
*searches how much kidneys are selling for these days
I test drove two TourX recently.
At first I thought it's defective or gearbox is in "limp" mode or something else is wrong.
Tried another one and figured that's by design. You can't seriously drive this thing after being in modern cars. Or you can, but first take a lot of valium.
Lag about 1,5-2 seconds after you apply pressure to gas pedal. It's actually pretty scary on highway speeds too.
I don't know who and why did that, but feels like a sabotage inside GM. Or maybe OPEL engineers were told: "Maximum fuel savings no matter what", and they did.
It's a true disaster. I think most of the reviewers were paid. After you try this car on the road and then read reviews you can obviously understand a lot about those "journalists". Car needs work. Software must be able to fix that.
Turbo-Lag is common on many vehicles equipped as such.
Better get used to it as it seams to be increasingly common for many OEMs to pair a small displacement engine with a turbo. That's one way as to how they intend to meet increasingly stringent EPA requirements. You get much better fuel efficiency using that small(er) engine. And turbo-issues aside you get more power than a normally aspirated engine would merit.
Not every turbo suffers from 2-second lag.

Some are better - yes indeed.
The two seconds though may be somewhat exaggerated.
Interesting. First gen was a solid car. I had one for 3 years and loved it. The engine and tranny carried over from what I recall, and that same 2.0 + gearbox are used across many cars in GMs stable. I'd assume it's software, but haven't driven the 2nd gen since the leases are terrible.
I think it'd be interesting see what's worse, turbo lag in the TourX or the CVT in the Outback?
It's almost like they don't want us buying wagons at all

yeah, CVT on Subaru sucks too
It's not turbo-lag though on TourX. I understand people might consider me untruthful or simply wrong in comparison to those journalists. But… just go and try it yourself. It doesn't downshift. Turbo lag is minimal and in a way similar to modern VW 1.8T/2.0T. Linear acceleration is smooth and upshifts are solid when constant level applied. It's gearbox with software that is rotten.
I'm getting used to it since early 2000s - no issues at all. Current generations of small turbo engines are genius and I'm driving Golf Sportwagen now. Engine is fine on TourX for the weight.
Yes, but that requires work, and I'm lazy.