I recommend a lobotomy for taking a 30k depreciation hit in 1 year and thinking of plunging.
What's the general consensus from i8 owners in terms of reliability? 2015 is an early model so likely to have more issues I guess, or at least more recalls. $3k for 3 years of warranty sounds fair to me given the value of the vehicle.
You're asking us to decide whether to pay $81 more for 36 months of warranty or lease a new car for minimum $500-600/month for the ones you named.
Seems like a no brainer…
yeah taxes blow. I bought a Z06 few years back for 63k before tax, sold for 59k after a year. but ended up losing around 10k total due to taxes. if I buy something again I will keep it longer haha
Not really. His current vehicle is still rapidly depreciating.
Here is what happened this weekend with my 2015 i8… check engine light on, AC stop working…it's in service since Saturday and it's not fixed yet; they replaced the AC compressor and still trying other parts; now imagine you have no warranty and you have to pay out of pocket…i8 is like 2 different cars in one: 2 different systems possible to fail

And this is why I don't buy and keep a German car out of warranty.
In retrospect the same can happen with any luxury marque out of warranty.
I'm just here for the comments…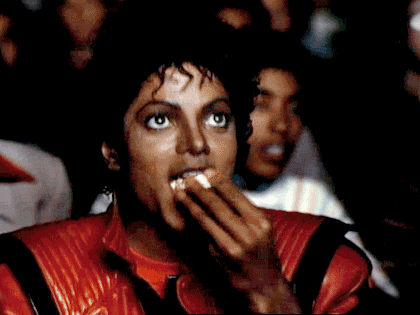 @PrettyBoyAJ this is from Bimmerpost forum
@kubikdanon is here too, but who wants to work with Pretty Boy

Tshhh… trying something new here
@Azure Yea, Taxes aint no joke. It's crazy.
@mp11477 I still have positive equity in the vehicle. 30k isn't the depreciation. You can't get a 50k i8 with 30k miles anywhere near Georgia.
@Parth_Bharwad Not necessary. I could get a sports vehicle, or lease hack something different. Pay less and maybe like it just as much. Not sure yet. But 81$ more a month isn't bad at all once you look at it like that.
@valf Woah bro. Thats crazy. Im glad you have warranty. If not that probably would have cost a fortune. I like that Blue color for your vehicle. Looks extremely nice.
@kubikdanon If you work in Atlanta market we may be able to do something. I'm always open for good brokers that can get good deals.
So upon speaking with the Finance guy at my local BMW Dealership (BMW of Gwinnett Place) I just now realized the Maintenance Package and Extended Service Contract are different. He quoted me a Service Contract at 72months 75k miles= $8049 and the 84months 75k miles = $9049
No way I'm purchasing an extended service contract. So I need to figure out what services will be coming for my i8 in the next couple years and if its even worth it. I'll be taking my BMW to dealership tomorrow for servicing and to discuss all these options. But if I do have to extend Maintenance AND Service on top of that then I'll probably just get another vehicle. The servicing aspect of it is ridiculously high.
Perhaps you can't buy it for 50K w 30K, but I believe they were referring to trade in.
I'm just flummoxed you didn't anticipate this happening when you bought it. It's not rocket science to think a 100,000 car isn't going to be a money pit when the warranty/maintenance runs dry. These aren't GM parts bin stock that you can pick up for 20 bucks at Pep Boys.
I'd also be quite shocked if you didn't take a nice financial hit for that 1 year of ownership too. You're now owner 2 in year 4.
This is why we lease… or buy at a price one step away from a grand theft auto charge.
(I'm aware the OP was not in a position to do so at the time)
As someone who has driven one for the better part of the last three years, the driving experience of an i8 is worth the depreciation hit. I've had people take selfies and do FaceTime with the car in the background. It's a very unique car that was simply mispriced as a super car. Granted I've leased and probably should be charged with four counts of grand theft - auto.
I'd lease one but they're mostly out of budget (I will never eat ramen to drive a nice car.)
Having had one when it first came out, I also agree that it was super uinque and attention grabber at first.
But rolling up to a stop, gas station and having the car next to you asking you roll down your window to ask HOW MUCH IS IT? and Do YOU WANNA SWAP? got real old real quick.
my standard reply:
how much: Pennies on the Dollar, and my wallet still hates me
wanna swap: Hey your Honda CR-V (or insert their car name) is super awesome for Families ( or insert their highest and best use). Trade you in a heart beat if we can swap payments.