2022 Nissan Frontier SV w/ Tech and the Convience Package
MSRP: $41,075
Selling Price: $40,780
Monthly Payment: $379
DAS: $1000 (First Month and part of Acquisition Fee)
I just turned my leased Mercedes C300 4matic (Due in Oct of 2022) to the dealership I purchased it from, they offered me more than the surrounding dealers. Walked away with a check of $3,500! Taking that and putting it on an 18-month lease for the Frontier. I needed a small truck. Have been renting U-Hauls 1-3 times a month. We are moving soon near a huge lake and looking at maybe getting something to haul a small boat so this is a great option.
Also, this was definitely not easy to get done. I went to a local dealership and got quoted 2k over MSRP (Market Adjustment) and then on top they added "Permaplate" and 3 other BS items. The total was like 4950 over sticker on a 4x4 SV with only tech package. Was a 38k dollar Frontier and they quoted me $625 and I got up and left.
I was in contact with any dealers within ~200 miles from me (Suburb of Cleveland Ohio) I contacted 25+ dealers probably and found a truck that was on the ground in New York that was a little under 2 hours from me. Got numbers over the phone and we have placed a deposit and we will sign on Monday- depending on the snowstorm we are getting (18-24 inches!!)- The truck is nice, was wanting something cheaper as Covid has me working from home permanently. (Used to drive 15-20k miles a year, now maybe 4-5k)
FYI, anyone interested in the Frontier, it is nice! Drives good, the only thing we noticed was the turning radius was not great, but we will just get used to it! Technology is good. Nice responsive screen, decent sound system (Non-fender). Was thinking of the S but some small things like power mirrors just made it hard to go for. Crazy market to be honest. I test drove a Taco but I was getting quotes on a TRD Sport ($41k) for around 450-475/month with 1k das. Felt like the Taco drove rougher and the Frontier had a nicer cabin (maybe? LOL)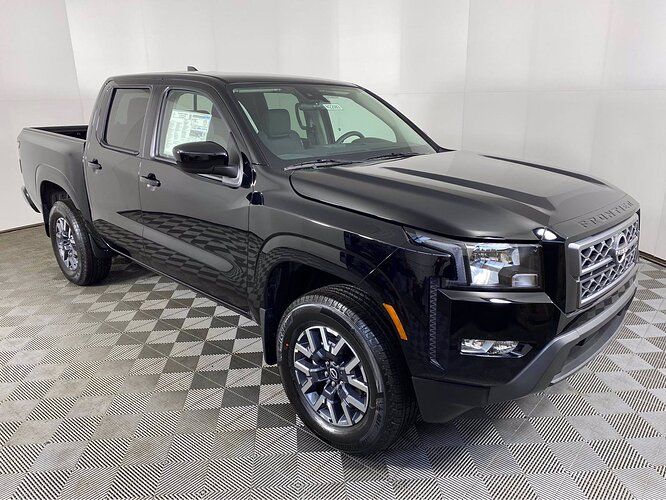 Uploading: truck 3.jpeg…
Let me know if you want dealers I found who sell at MSRP ( Very Few

) and the dealership said this is their last one till ~late Feb/March probably
Link to Calc: CALCULATOR | LEASEHACKR